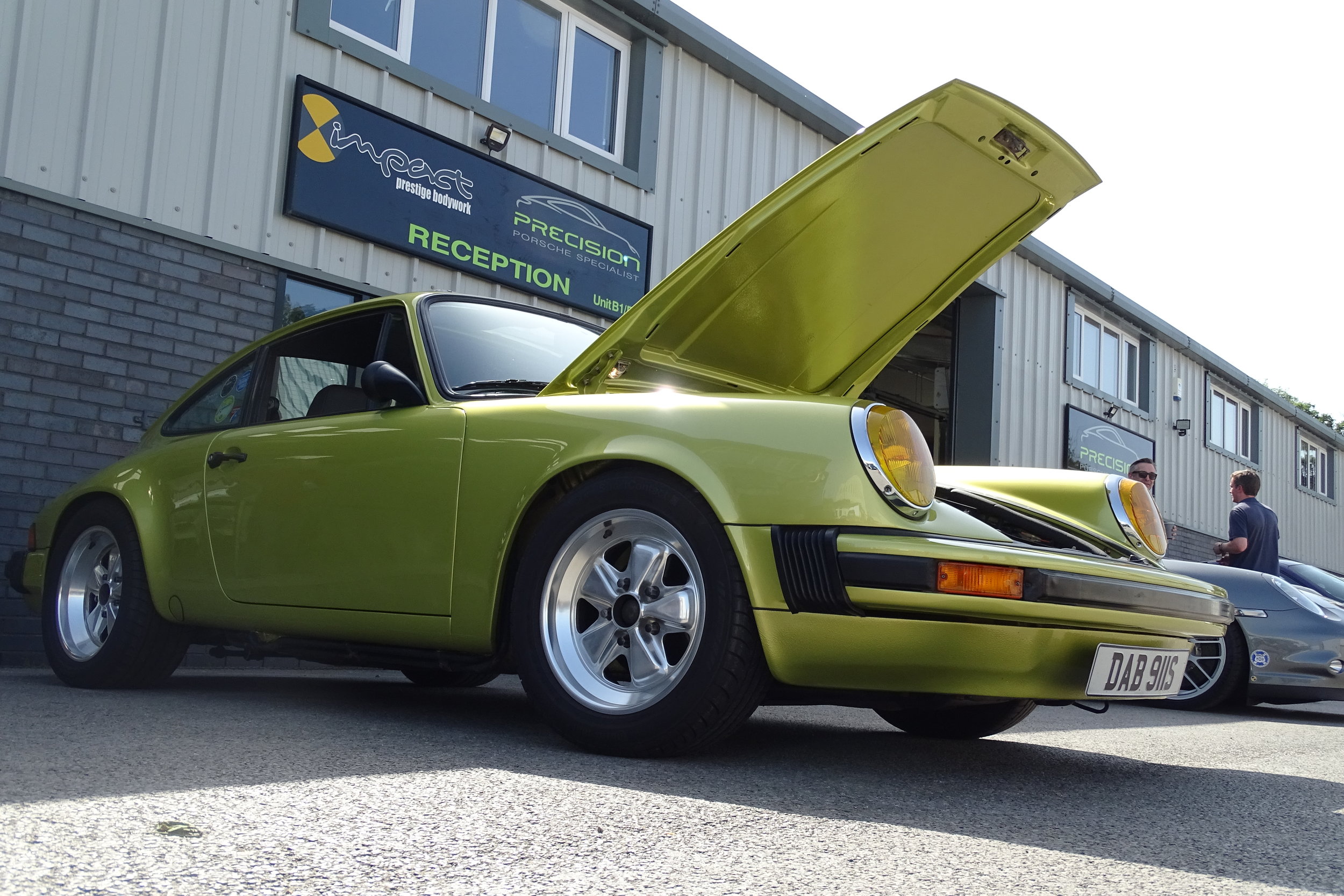 911UK Cars & Coffee on Saturday 29th April hosted by our expert team at Precision.
On the day, members experienced Precisions state of the art service facility whilst enjoying a coffee with fellow enthusiasts and the Precision team. Using the latest Porsche PIWIS testers, Precisions Porsche trained technicians were able to provide one-to-ones and diagnose any fault codes/errors detected and understand the car's recorded data including Rev Range activity.
In support of forum member "deMort", members were able to help his daughter raise money and enable her to visit Zambia and Botswana as a volunteer at a local school in Mkushi. https://www.justgiving.com/crowdfunding/zambiaexpedition
911UK moderators were also present at Precision, with 911UK stickers, event passes and lanyards.
Many thanks to the following members that attended:
1. 911uk
2. T8
3. Maldren
4. G2
5. Panozgtr
6. SaintsPaul
7. SGH
8. Phil 997
9. DucatiRob
10. Beef40
11. MarkFoster
12. Alan Sippetts
13. Mr Pub
14. PandA996
15. Gary Silver
16. Terry997
17. Antonyc
18. GlenB
19. Kurlykris
20. 2155GP
21. Jboy
22. Rouleur Ordinaire
23. 99705Alp
24. sp1ke
25. steve r
26. Tom Carr
27. Phone Caymam
28. fiberoptic
29. Dammit
30. Jonnny
31. jamesx19
32. bulkbiker
33. Rizaulait
34. lofi
35. Geoff
36. Steve L
37. David RIL880
38. Phil Bailey
39. Jonny Hart
40. P9xx
41. Jobay90